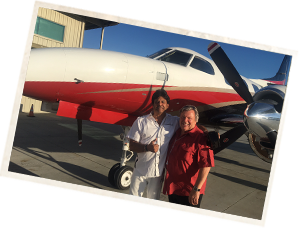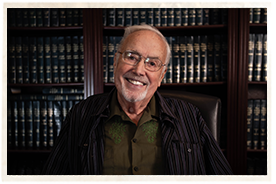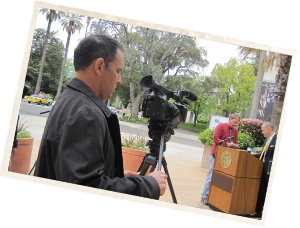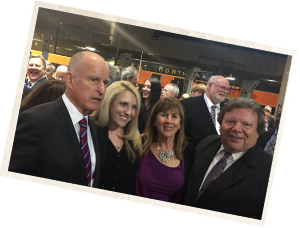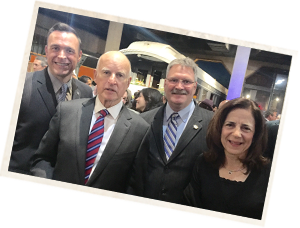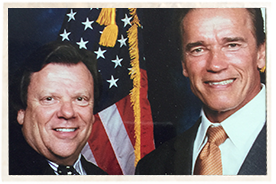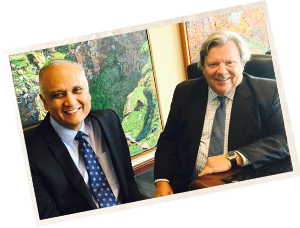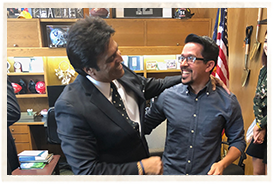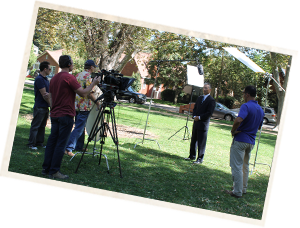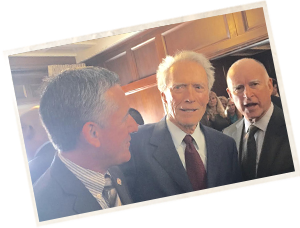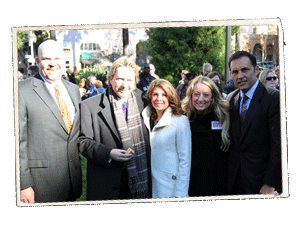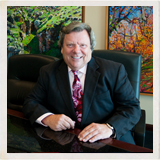 Aaron Read
Email me
For 49 years Aaron has played a leadership role in moving public policy at all levels of government as a lobbyist. His extensive resume includes all phases of political work, including lobbying extremely complex and controversial issues, public relations, coalition building, as well as legislative and initiative campaigns. He began his career in the late 1960s after he obtained a Masters Degree in Business Administration (MBA) and went to work for a large statewide association. Aaron has a lifetime teaching credential and is also a former graduate level instructor in business and public administration at Golden Gate University.
As an expert on retirement issues and public employee pensions, Aaron has worked closely with policy makers to write key legislation. As an articulate and capable advocate, Aaron has fostered relationships with the media, legislators, and high-level state employees. Aaron was recently named one of the top 10 most influential people in Sacramento by Capitol Weekly. Aaron also has special expertise in grassroots campaigns.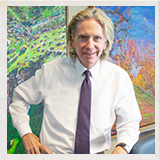 Terence McHale
Email me
Terry has worked at Aaron Read & Associates for more than 20 years. Prior to that, he served as the Director of the California Fire Foundation and Consultant to the California Assembly Committee on Fire, Police and Emergency Services. In 2009, he was awarded the Director's Achievement Award on behalf of CAL FIRE. Terry led the successful campaign to rename the California Department of Forestry Firefighters to CAL FIRE and developed the CAL FIRE brand.
Terry was the press liaison for the California Assembly Committee on Police, Fire and Disaster. There, he handled crisis management in the MTBE campaign, and has expertise in public policy and strategic communications. Terry currently works at Aaron Read & Associates as well as Marketplace Communications. He also serves as the editor of California Conversations Magazine. Terry has interviewed and written stories about such interesting Californians as Clint Eastwood, Kareem Abdul Jabbar, Harrison Ford, Gary Condit, and Governors Pete Wilson and Gray Davis. Terry graduated from UCLA.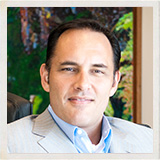 Pat Moran
Email me
Pat Moran comes with over 20 years of lobbying and legislative experience. He served as Special Consultant to Speaker Herb Wesson and Speaker Fabian Nunez where he worked on public safety, retirement and labor issues.
Prior to joining the Speakers office, Pat was chief lobbyist for the California State Firefighters Association (CSFA) where he was responsible for the governmental affairs of the organization, both legislative and political. Pat also lobbied for the Peace Officers Research Association of California (PORAC), local governments, the State Association of County Retirement Systems (SACRS) and the California Treasurers and Tax Collectors Association.
Pat is our media and video professional and has the pleasure to record, edit, and direct multiple videos and radio spots. He is an integral part of what makes Marketplace Communications flourish.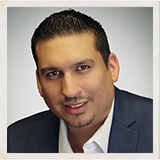 Jesse Delgado
Email me
Jesse Delgado has been a part of Marketplace Communications since the beginning of 2018. With years of experience in visual media, he has a wealth of knowledge and expertise as a videographer, photographer, and as a social media analyst. His skills and abilities have made Marketplace Communications excel in productivity and professionalism.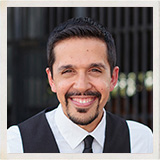 Stephen Rodriguez
Email me
Stephen recently started working for Marketplace Communications in November 2016. He comes with a wealth of graphic design experience. Having formerly worked for the Salvation Army's Divisional Headquarters, he has designed leading-edge material that has been used on a global level. Currently, Stephen does graphic design, web design, as well as writing press releases and op-eds.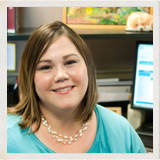 Melissa Shetler
Email me
Melissa Shetler is responsible for managing publication and distribution of California Conversations Magazine. Melissa is also responsible for monitoring current events and issues on behalf of our clients. She is our resident computer expert and brings enormous creative graphic design experience to Marketplace Communications. Additionally, Melissa has a wealth of experience doing voice overs for MPC advertisements.
Michele Cervone
Email me
Michele Cervone has been part of the Marketplace Communications family since February 2016. Michele has a background in writing, administration and leadership. She works with MPC advocates and clients to research key issues, draft new legislation, and gather support and opposition for bills and initiatives. She is involved in the collaboration of stake holders on important pieces of legislation and works with our team on implementing new ideas and strategies. She assists advocates with tracking legislation after it is introduced, scheduling, correspondence and public relations.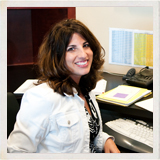 Dessie Paraskevas
Email me
Dessie Paraskevas manages administrative and organizational work for Marketplace Communications. She assists our media team with public relations, event coordination, preparing and editing of publications, and media/campaign research.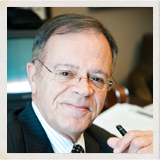 Tom D'Agostino
Email me
Tom D'Agostino has the distinction of being the only two term Student Body President in San Diego State University's history, which helped launch a diversified career in academics, Corporate America, and California politics. After his academic career, Tom served as Executive Director of the Alumni and Development offices as SDSU, where he was responsible for community relations, fundraising and government affairs.
Tom left the Academic environment to work as Vice President of Sales, Marketing and Communications for a beverage distribution company. Tom had responsibilities in leading not only a $35 million sales force, but in bridging company brands utilizing print, electronic and other select communications methods. Tom also has experience in assisting nonprofit organizations in developing communications tools, and worked on such events as The America's Cup, securing San Diego's first Super Bowl, and with PGA and LPGA events. As an accomplished executive in corporate surroundings, from special events, to public affairs and political campaign finance management, Tom brings an in-depth ability and understanding to public relations.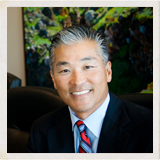 Eric Goto
Email me
Eric Goto comes with over 25 years of technology and management consulting experience. His background includes experience as a staff programmer/analyst for IBM Corporation in their Santa Theresa Labs site and as Senior International Systems Engineer for a worldwide leader of newspaper publishing systems. He has managed a region of branch offices for an information technology consulting company. In this role he was responsible for operations and all aspects of the profit and loss of the business. Eric was also the Director of State and Local Government Business Development Mid-West and West regions for KPMG Consulting, one of the world's largest providers of systems integration and management consulting services.
Eric currently provides management consulting services to our Corporate clients who seek to develop long-term sustainable business relationships to the State of California. Eric assists our clients develop messages for formal presentations, proposals and "elevator pitches" that resonate with a targeted market or organization. He also provides image coaching and effective message presentation and delivery. With this in mind, our clients can develop superior working relationships with California State Government and accelerate their time to revenue recognition.
Eric has a degree in Computer Science and Masters in Business Administration with concentration in Behavioral Management Marketing.